Posts for tag: periodontal disease
By Summit Family Dental
May 04, 2018
If you've undergone treatment for periodontal (gum) disease, you know how involved it can be. After several sessions of plaque and calculus (hardened plaque deposits) removal, your swollen, red gums finally begin to regain their healthy pink color.
But with gum disease, the battle may be over but not necessarily the war. If we don't remain vigilant, there's a high chance you'll experience a re-infection.
That's why periodontal maintenance (PM) is so important for gum disease patients after treatment. Plaque, the thin film of bacteria and food particles responsible for the infection, can grow again on your tooth surfaces as it did before. You'll have to practice diligent, daily brushing and flossing to curb that development.
But it's also important to keep up regular dental visits for advanced cleaning to remove hard to reach plaque and calculus. For most people that's usually twice a year, but for gum disease patients it could be up to four times a year, especially just after treatment. And there's more to these visits than cleaning.
Since our goal is to reduce the chances of re-infection as much as possible, we'll thoroughly examine your teeth, gums and any implants for signs of disease (we'll also include an oral cancer screening). We want to assess the health of your teeth and gums and to see how well you're doing hygiene-wise with plaque control.
If we find signs of gum disease, we'll discuss this with you and schedule a new round of treatment. The sooner we initiate treatment, the better your outcome. In some cases, we may perform procedures that make it easier to access and clean areas where plaque tends to build up.
Overall, we want to prevent the occurrence of any future disease and treat it as soon as possible if it re-occurs. Keeping up diligent PM will help ensure your gums continue to stay healthy.
If you would like more information on after care following periodontal (gum) disease, please contact us or schedule an appointment for a consultation.
By Summit Family Dental
December 17, 2016
Periodontal (gum) disease is a serious matter. Not only can it wreak havoc with your gums, it could also cause bone loss in the jaw that supports your teeth.
Gum disease is a bacterial infection that originates from a thin film of food particles on tooth surfaces called plaque. If you're not diligent about removing plaque through daily brushing and flossing, it can become a feeding ground for certain strains of bacteria that trigger gum infections. Left untreated, the disease can advance deeply into the teeth's supporting structures.
We're particularly concerned about furcations, the specific locations where multiple roots of a tooth fork or separate. When these locations become infected we call it a furcation involvement or invasion. The bone along the furcation will begin to deteriorate and dissolve, following a progression of stages (or classes) we can measure by probing the gum tissue or through x-ray evaluation:
Class I: the furcation feels like a groove, but without any noticeable bone loss;
Class II: a depression of about two or more millimeters develops indicating definite bone loss;
Class III: Â bone loss now extends from one side of the root to the other, also known as "through and through."
Treating furcation involvements can prove challenging because the infection is usually well below the gum line (sub-gingival). As with all gum disease treatment, our primary approach is to remove all plaque and calculus (hardened plaque deposits) where we find it, including around the roots. We typically use specially shaped instruments to clean the root surfaces. We can also employ an ultrasonic device that loosens plaque and calculus with high-frequency vibrations and flushed away with water.
Sometimes, we may need to surgically access involved furcations to clean them and stimulate bone growth with grafting. We can also use surgery to make the areas easier to clean — both for you and for us during your regular office cleanings — to prevent reoccurrences of infection.
Of course, preventing gum disease in the first place is your best defense against oral problems like furcation bone loss. Be sure you brush and floss every day, and visit us for thorough cleanings at least twice a year (unless we recommend more). This will help make sure not only your gums, but the bone that supports your teeth stays healthy.
If you would like more information on treating periodontal (gum) disease, please contact us or schedule an appointment for a consultation. You can also learn more about this topic by reading the Dear Doctor magazine article "What are Furcations?"
periodontal disease, periodontal treatment, periodontal scaling, periodontal cleaning, periodontal maintenance, periodontal pocket,
periodontal definition, a periodontal disease, periodontal bone loss, periodontal bacteria, periodontal bone disease, periodontal charting, periodontal disease causes, periodontal exam, periodontal evaluation, periodontal examination,
shelby township dental, shelby twp mi dentists, dentists shelby township michigan, dentist shelby township michigan, dentist in shelby township, dentist in shelby township michigan, shelby township mi dentist, dentist near shelby township mi, dentists in shelby township michigan, dentists in shelby township mi,
By Summit Family Dental
March 12, 2014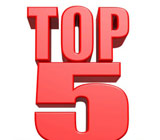 Do you have gum disease? According to the U.S. Centers for Disease Control, about half of the adults in America have a mild, moderate or severe form of this disease. But if you're 65 or older, your chance of having it goes up to 70 percent! Periodontal (gum) disease is sometimes called a "silent malady" because major symptoms may not appear until it has reached an advanced stage. How can you recognize the early warning signs? Here are some clues to look for:
Redness and irritation of gums. Having red, swollen or sore gums can be a sign of gum disease; however, it could also result from brushing your teeth too vigorously, or using a brush with hard bristles. That's why we recommend using a soft-bristled brush and a gentle cleaning stroke. If you're doing this but you still have irritated gums, it could be an early signal of gum disease.
Bleeding when you brush. Despite what you may think, this is never a normal occurrence. If your gums regularly bleed after brushing, it's usually an indication that gum disease is present. You should come in for an examination as soon as possible.
Bad breath or a bad taste in your mouth. Bad breath or unpleasant tastes could be caused by what you ate last night — or they could result from gum disease. If the odor or taste is persistent — that is, if it doesn't seem to go away over time — it could indicate a problem with your gums.
Gum recession. When you have gum recession, the healthy, pink tissue surrounding the teeth begins to pull back, or recede. This exposes more of the tooth's structure — even its roots — and makes teeth look longer. While gum recession is a common condition that is primarily caused by periodontal disease, many people don't realize they have it because it occurs so gradually. They also may not realize that by the time it is noticed, some underlying bone tissue has already been lost. Gum recession is a condition you shouldn't ignore: If left untreated, it can result in the destruction of more gum and bone tissue, and even tooth loss.
Tooth Sensitivity or pain when chewing. Many things can cause tooth pain or sensitivity: an old filling, tooth decay, even a cracked tooth or a root canal problem. Gum disease can also cause this unpleasant sensation. Receding gums may expose the tooth's roots, which aren't as well protected from the mouth's harsh environment as the chewing surfaces; this may cause a sensation of pain when chewing or brushing. If this sensation persists, it's time for an examination to find out what's causing it.
Gum disease is a widespread problem — but it's also very treatable. If you would like more information, call our office to arrange a consultation. You can learn more in the Dear Doctor magazine articles "Warning Signs of Periodontal (Gum) Disease" and "Understanding Gum (Periodontal) Disease."