Posts for: November, 2018
By Summit Family Dental
November 20, 2018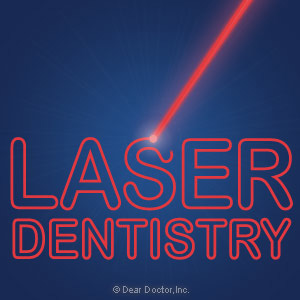 We've developed a number of effective treatments for periodontal (gum) disease. Depending on how far and deep a patient's infection has advanced, treatment can be quite invasive and even require surgery. The more invasive, the longer and more uncomfortable the healing process can be.
But using a medical laser could make that less so. Although its use for gum disease treatment is still in its infancy, the latest observations from the field seem to show patients undergoing laser treatment may have less tissue trauma and bleeding, less discomfort after the procedure and quicker healing times.
Gum disease is a bacterial infection mostly caused by dental plaque, a thin film of food particles that build up on teeth in the absence of effective oral hygiene. The infection can advance deep below the gum line, weakening gum attachment to teeth and destroying supporting bone. Ultimately the affected teeth can be lost.
Traditionally, the only way to stop the disease is to manually remove plaque buildup on teeth and gum surfaces, which is continuing to sustain the infection, with special hand instruments called scalers or ultrasonic equipment. Because it's important to remove as much plaque and diseased tissue as possible, we may need to perform a surgical procedure called flap surgery to move some of the gum tissues out of the way to get to these deeper areas. As with any surgery, this can create tissue trauma that may cause discomfort during the healing process.
Our new alternative is to use an Nd:YAG medical laser in a procedure known as Laser Assisted New Attachment Procedure or LANAP. With light energy delivered through a small fiber no more than the width of three human hairs, the laser can pinpoint diseased tissue and destroy bacteria through intense heat. Because of the laser beam's tiny width and pulsing action, healthy tissue is at less risk for trauma than with the traditional treatment.
Coupled with other techniques, LANAP procedures could remove as much infected tissue and plaque as traditional methods, but with less healthy tissue trauma. In the future, then, patients with advanced gum disease undergoing laser treatment could have less bleeding and discomfort and faster healing times.
If you would like more information on treating gum disease, please contact us or schedule an appointment for a consultation. You can also learn more about this topic by reading the Dear Doctor magazine article "Treating Gum Disease with Lasers."
By Summit Family Dental
November 10, 2018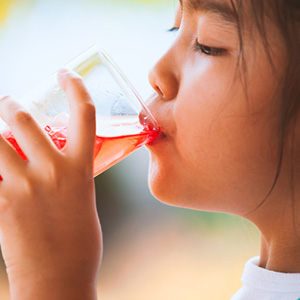 Along with daily brushing and flossing, limiting your child's sugar consumption is an important way to prevent tooth decay. We all know the usual suspects: candy, sugar-added snacks and sodas. But there's one category you may not at first think fits the profile—juices. But even natural juices with no added sugar can raise your child's risk of tooth decay if they're drinking too much.
Tooth decay is caused by certain strains of bacteria in the mouth, which produce acid. Sugar in any form (sucrose, fructose, maltose, etc.) is a primary food source for these bacteria. When there's a ready food source, bacteria consume it and produce abnormally high levels of acid. This can cause the mineral content of tooth enamel to dissolve faster than saliva, which neutralizes acid, can reverse the tide.
Juices without added sugar still contain the natural sugar of the fruit from which they originate. The American Academy of Pediatrics conducted a study of the effect of these natural juice sugars on dental health. Their conclusion: it can have an effect, so the amount of juice consumed daily by a child should be restricted according to age.
They've since published guidelines to that effect:
Under age 1 (or any child with abnormal weight gain): no juice at all;
Ages 1-3: no more than 4 ounces a day;
Ages 4-6: no more than 6 ounces a day;
Ages 7-18: no more than 8 ounces (1 cup) a day.
Again, these are guidelines—you should also discuss the right limits for your individual child with your dentist or pediatrician. And if you're wondering what kind of beverages pose less risk of tooth decay, you can look to low or non-fat milk. And, of course, don't forget water—besides containing no sugar, nature's hydrator has a neutral pH, so it won't increase acidity in the mouth.
Tooth decay is one of the biggest health problems many kids face. But with good teeth-friendly habits, including restricting sugar intake in any of its many forms (including juices) you can go a long way in reducing their risk of this destructive disease.
If you would like more information on best dental care practices for children, please contact us or schedule an appointment for a consultation.