Posts for: October, 2014
By Summit Family Dental
October 20, 2014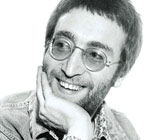 Lots of people collect Beatles memorabilia, but one Canadian dentist took this hobby to new heights recently when he paid $31,200 for John Lennon's molar at auction. According to published reports, Lennon had given the extracted tooth to his housekeeper as a souvenir in the 1960s after coming home from the dentist's office. The molar was discolored and had a cavity, according to the dentist who purchased it after the housekeeper's family put it up for bids. "For the cavity to be this large he probably wasn't seeing a dentist that regularly," the dentist said. His brushing and flossing routine may not have been that conscientious either!
For healthy teeth, it's important to have a good daily oral hygiene routine at home and regular professional cleanings here at the office. Our hygienist will scale your teeth to remove hard deposits (tartar), and polish them to remove stains for a wonderful, extra-clean feeling.
Dental hygienists are trained to do lots of other things to promote your oral health besides cleaning your teeth. They can check the skin in and around your mouth looking for any suspicious bumps, sores, etc., that may need further evaluation. They will also evaluate your periodontal health ("peri" – around; "odont" – tooth), checking for signs of gum inflammation and bleeding (gingivitis). And they monitor teeth for signs of decay, which is actually the world's most widespread disease.
Cavities, or dental caries as it is also known, are the most notable consequences of tooth decay. Left untreated, caries can lead to pain and tooth loss. John Lennon's dentist must have believed there was nothing more to be done for the badly decayed molar that later went on to fetch such a high price.
Unless you're a rock star, your teeth are worth a lot more in a healthy and functioning state — inside your mouth! So if it's been a while since your last appointment, please come in and see us. Remember: Good dental health is priceless.
If you would like more information on tooth decay, please contact us or schedule an appointment for a consultation. You can also learn more by reading the Dear Doctor magazine article, "Tooth Decay." Dear Doctor also has more on the "Dental Hygiene Visit."
By Summit Family Dental
October 20, 2014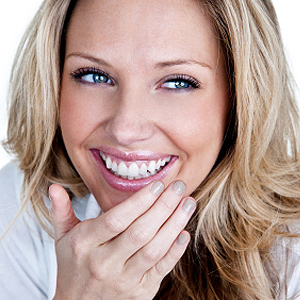 We now have an amazing repertoire in dentistry to restore the look and function of damaged or missing teeth. From tooth-colored crowns to life-like dental implants, we can turn an embarrassing smile into one you're confident to show the world.
But what if your teeth are visually unappealing but structurally sound? Perhaps they're slightly irregular or discolored — do you still need the "heavy artillery" in our arsenal of restoration options?
Not at all — dental veneers that provide amazing aesthetic results with minimal tooth preparation may be an appropriate restoration choice for you. As the name implies, veneers are a thin layer of dental material (usually porcelain) that's permanently bonded to the outside of a tooth. Veneers can be shaped to resemble natural teeth — especially effective for changing the appearance of small or slightly misshapen teeth — and can be customized to match an individual patient's tooth color.
Veneered teeth require very little preparation compared to other restorations; still, most veneer applications do require some permanent enamel removal so that the applied veneers appear natural. In recent years, however, changes in veneer design and materials have made it possible for some patients to receive veneers without some tooth prep.
If taken care of properly, veneers can last anywhere from seven to twenty years (in some cases, more). While their material composition and the bonding process can withstand normal biting forces, wearers need to keep in mind porcelain is a form of glass — excessive twisting or pressures from excessive grinding habits could cause them to shatter.
And because veneers are made of an inert, non-living material, they can't adapt to any changes that may occur biologically to your teeth and gums and may need to be updated at some point in the future. The good news is that a loosened veneer can often be repaired.
If you'd like to know if you're a good candidate for this cost-effective, minimally invasive option, visit us for an examination. Balancing all the factors, porcelain veneers just may be your answer to achieving a better smile.
If you would like more information on porcelain veneers, please contact us or schedule an appointment for a consultation. You can also learn more about this topic by reading the Dear Doctor magazine article "Porcelain Veneers."